| | |
| --- | --- |
| Product | Safety Dust-proof Fast Shutter Door |
| Brand | ZTMY |
| Original | China |
| Model Number | ZT514 |
| Material | Stainless Steel/Aluminum + PVC Fabric /Custom |
| colour | Red/White/Customize |
| Thickness of profile | 0.8mm-2.00mm |
| Opening | Roll Up |
| Opening Way | Electric/Manual/Remote control/Button |
| Accessories | Slat/Seal/Rail/Shutter Box/Motor |
| OEM/ODM | Acceptable |
| MOQ | 1 Set |
| Package | Plastic Foam+Paper box+Strong Carton(optional) |
| Delivery Time | 7-15 days after S/C |
| Port | Guangzhou,Shenzhen etc. |
| Payment | T/T/Western Union/Money Gram/etc. |
| Application | Food/Market/Industrial/Hospital/etc |
Product Describe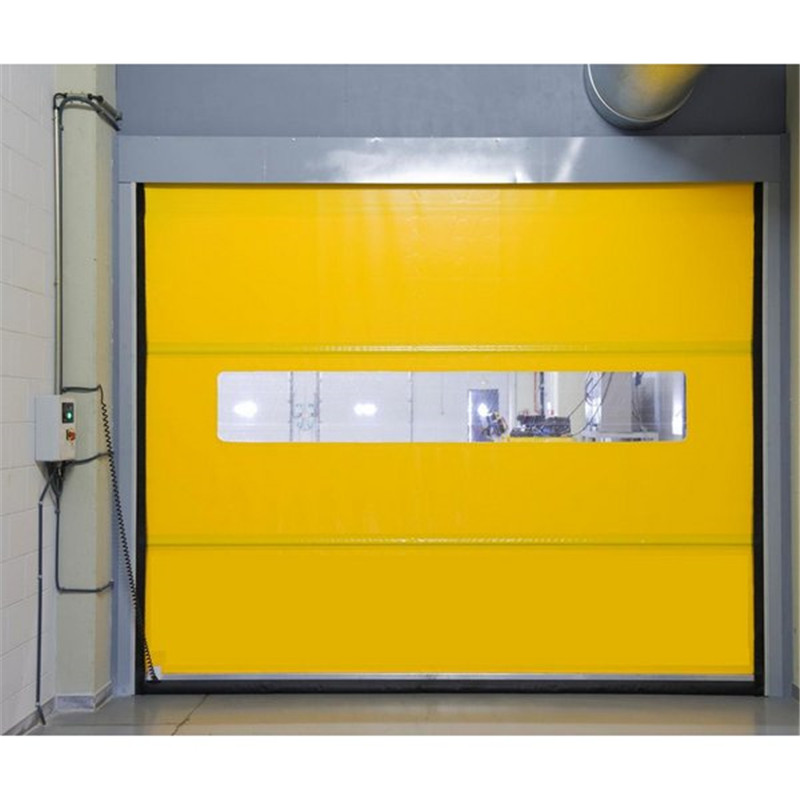 Fast shutter door, which running velocity more than 0.6 meters per second and is a fast lifting barrier free door. The main function of the door is to play a rapid isolation role to ensure the air quality of the workshop without dust grade. It has function of heat preservation, cold preservation, insect prevention, wind protection, dust proof, sound insulation, fire protection, anti odour protection, daylighting and so on. It is widely used in food, chemistry, textile, electronics, supermarket, freezing, logistics, storage and other places. It can satisfy high performance logistics and clean place, save energy, shut down automatically, improve working efficiency, create better working environment and so on.
Product Advantage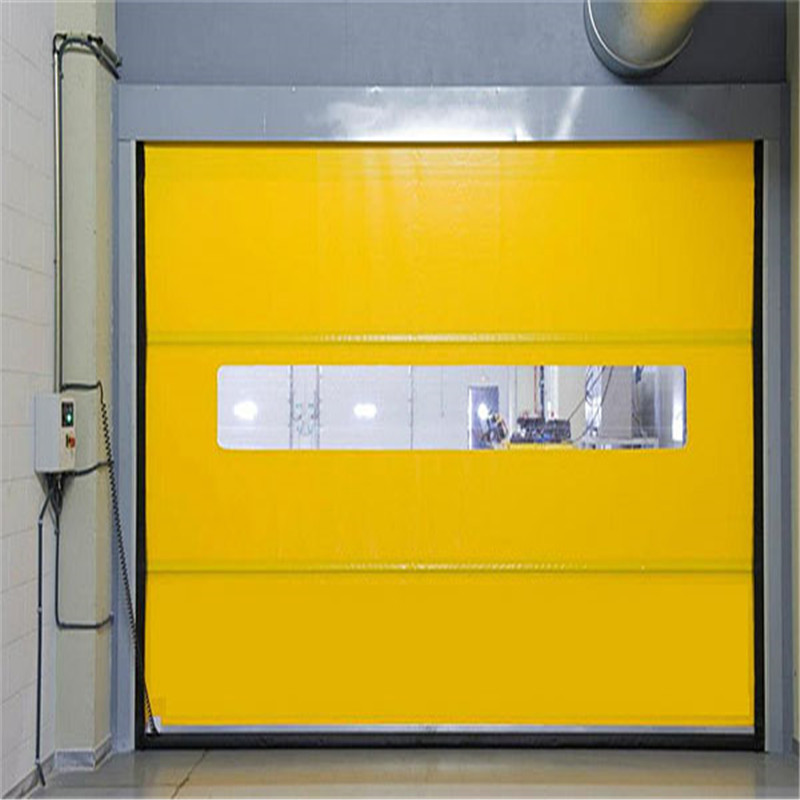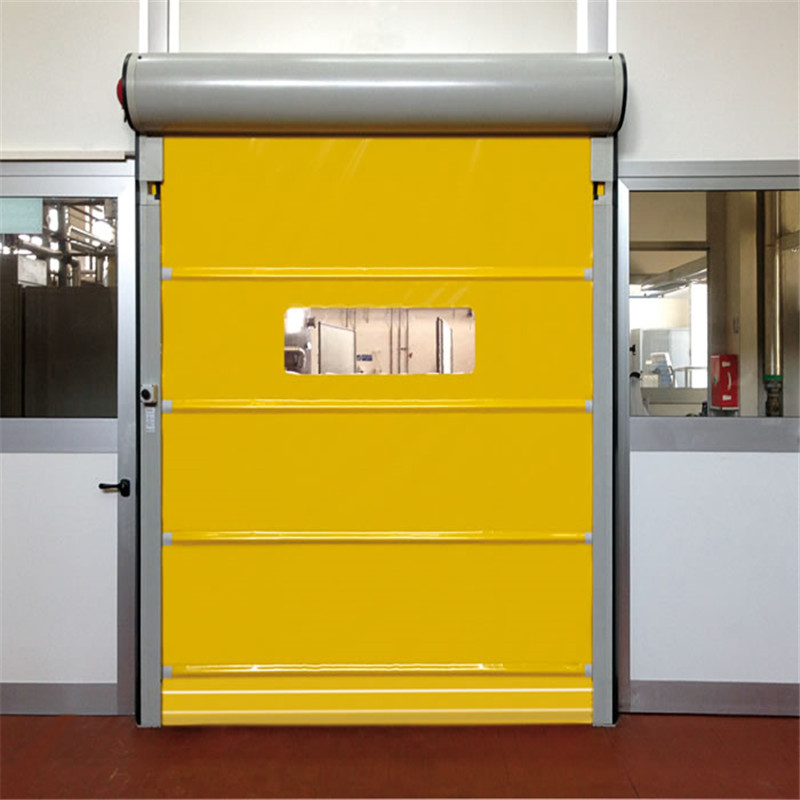 ◪Fast shutter door is an important measure of fire prevention in public places. It is a mechanical and electrical comprehensive function of the fire products,so the installed fire-proof rolling curtain should always be in the normal state.
◪ Fast shutter door should establish the regular maintenance track system, and do the maintenance record of each door and file the case.
◪ The shutter door that does not open and close for a long tine must be maintained once every half year. The content is dust-free, paint, and lubricating oil for the sprocket roller chain
◪ It has function of heat preservation, cold preservation, insect prevention, wind protection, dust proof, sound insulation, fire protection, anti odour protection, daylighting and so on.
◪There are some popular colors are available: like yellow、white、blue、red、orange or transparency and so on. Transparency window optional rectangular or elliptical, increased security and easy to manage performance.
◪It is appropriate for medical, food, electronics, clean workshop , cigarette, printing, textile, supermarket and other light industrial plant area isolation.
◪Operating system: button, pull rope, remote control, optoelectronic, radar, geomagnetic ring, manual when power failure.
Different Designs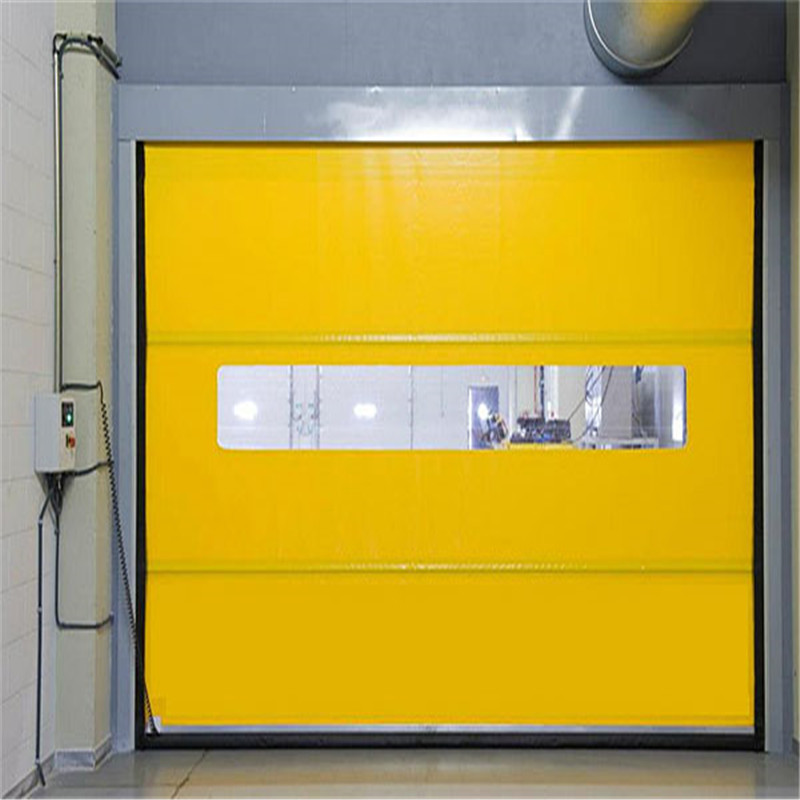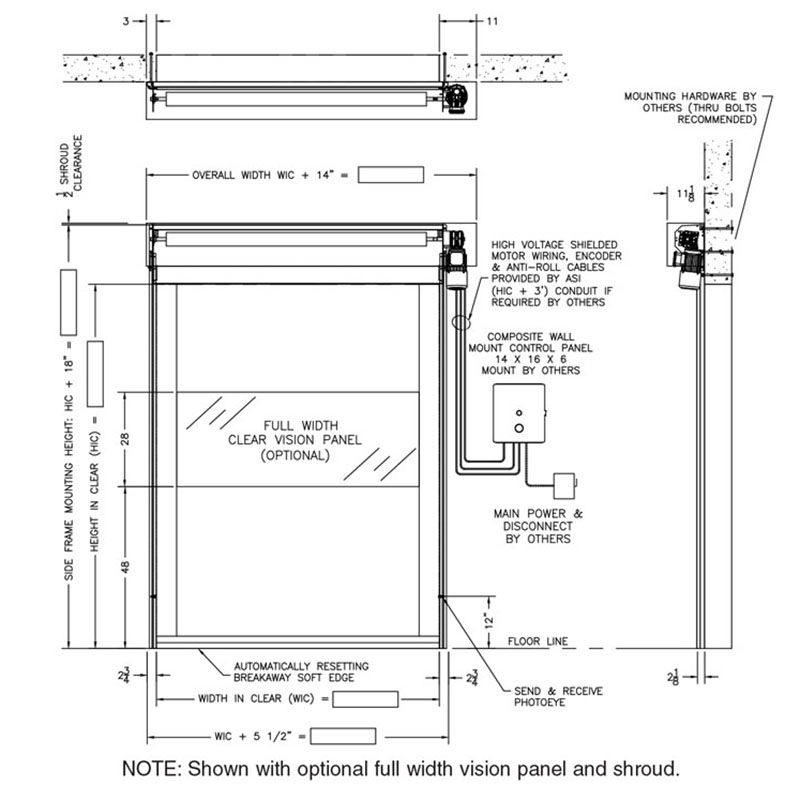 Accumulated fast rolling door
Strong wind resistance performance;
Size: maximum size up to W20m*H20m;
Frame material:rail and casing are high quality painting processed cold rolled sheet, galvanized sheet.
Cord fabric: high density industrial woven fabric;
The PVC transparent window can be square or oval, which increases the safety and management convenience.
Opening and closing speed: adjustable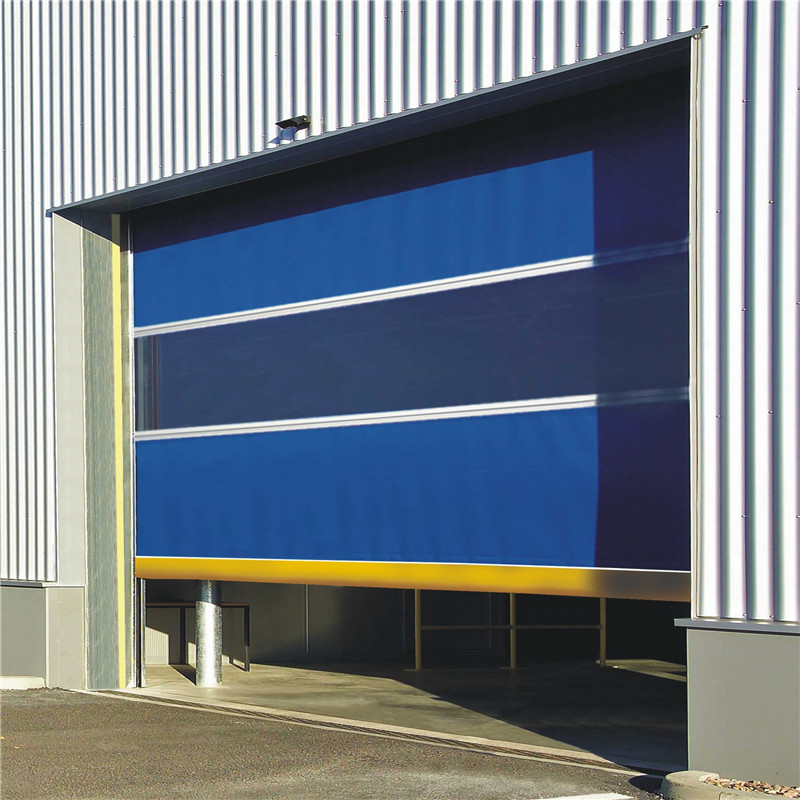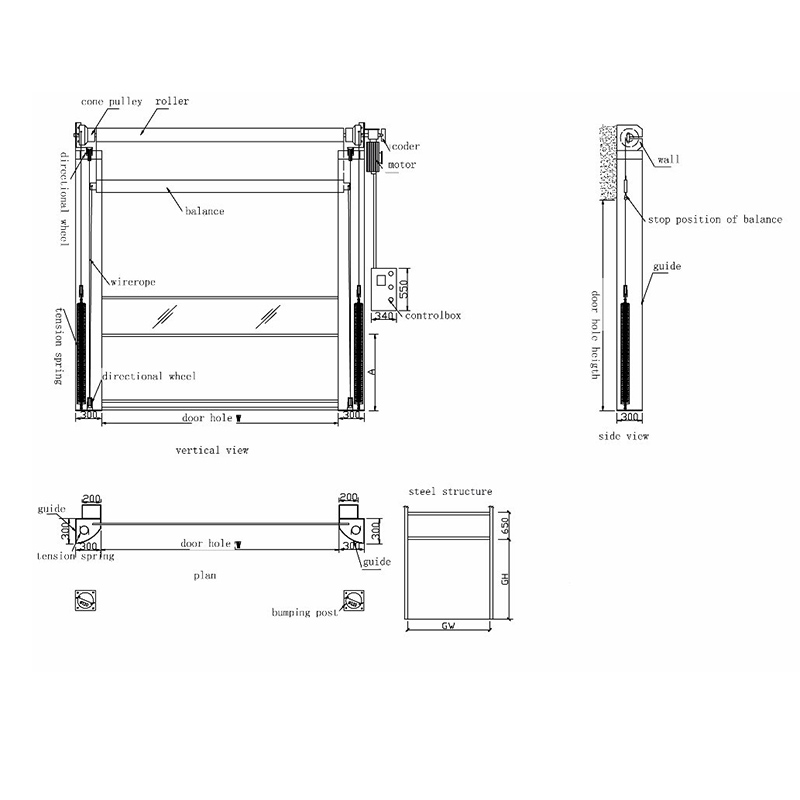 Fast rolling door
Maximum available wall to wall size: W5.5m*H6.5m
Side width: 400mm
Installed space: 450mm
Speed of up and down: 0.6-1.5m/s
Window transparency: 96%
Noise reduction: 60dB
Optional remote control
Voltage: 380V
Motor power: 0.75-3.0KW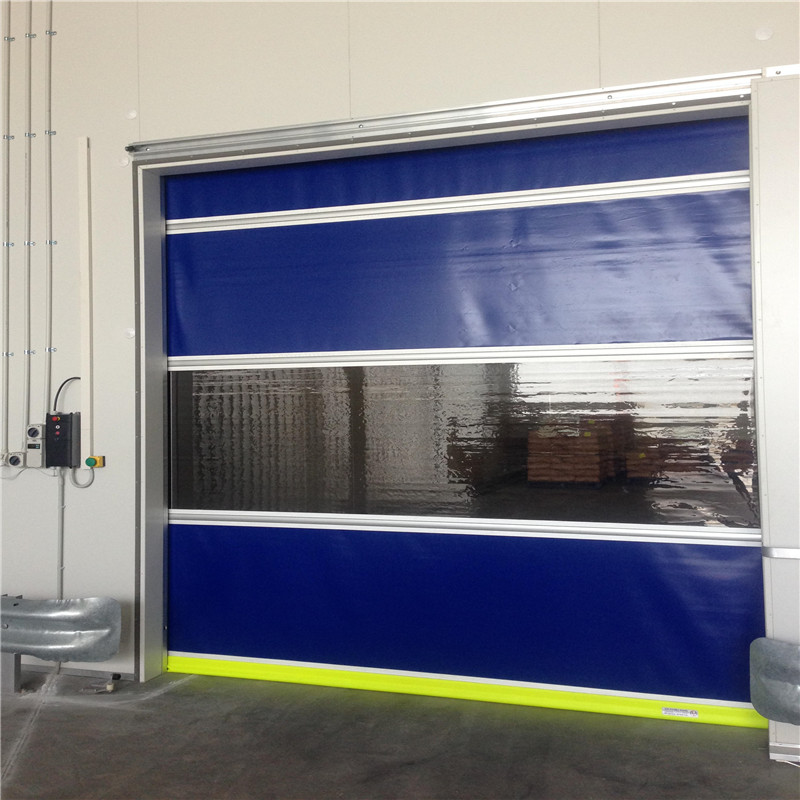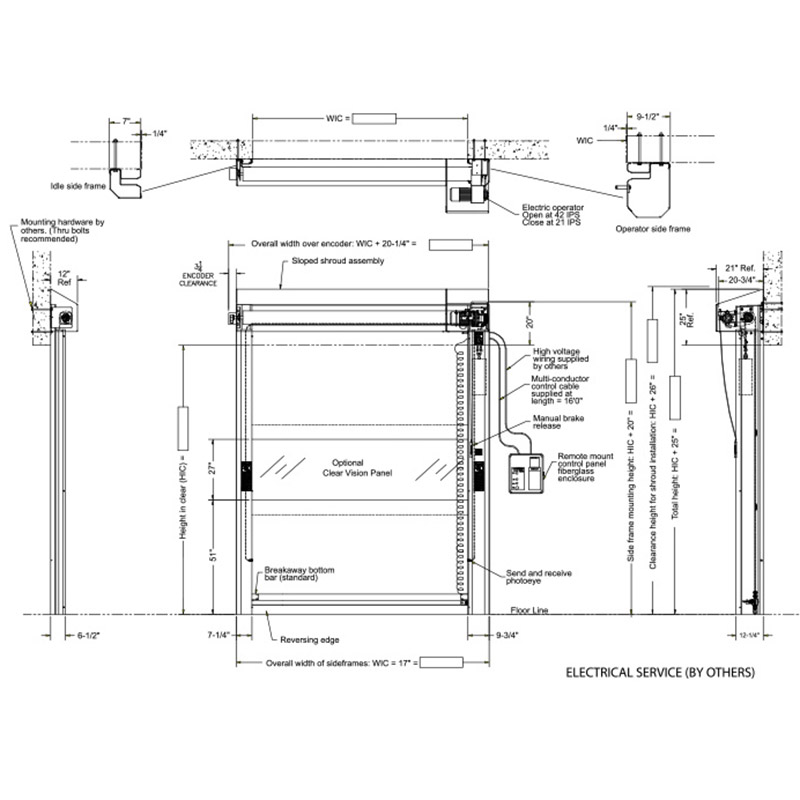 High speed rolling door (reinforced)
Inlay balance system
Speed: up to 1.0-2.0m/s (variable frequency of speed).
Curtain material: industrial fiber woven fabric,2.0mm thickness,optional choice with PVC transparent windows.
Control: high-tech microcomputer CPU frequency control system.
Balance system: spring balance system
Wind resistant capability: 9m/s-50Pa (calculated by wall to wall size 3m*3m)
Safety system: automatic safety side blank, safety grating on both sides (height 2m)
Material: galvanized sheet, cold rolled sheet, aluminum alloy slider and door casing.
Maximum size: W8.0m*H6.0m
Popular Colors of PVC for Reference
Factory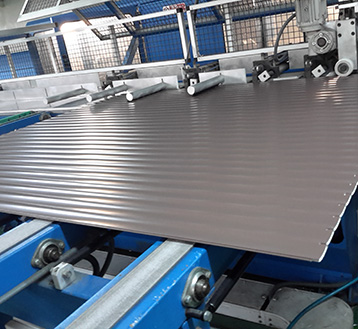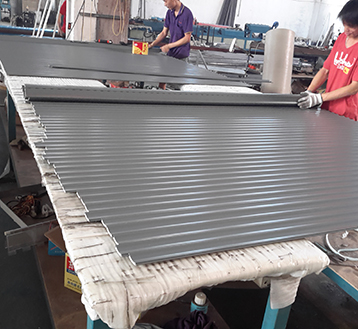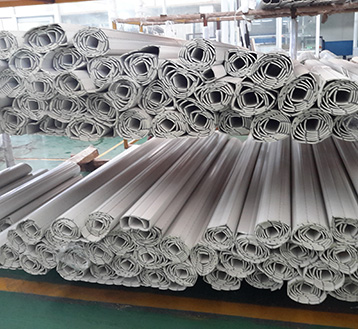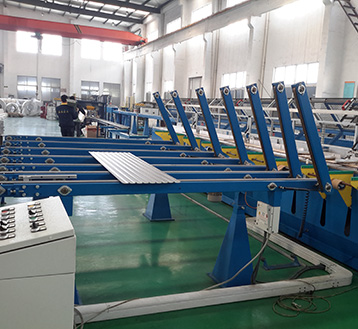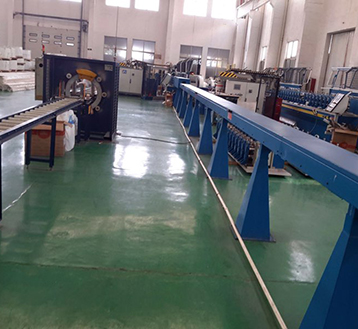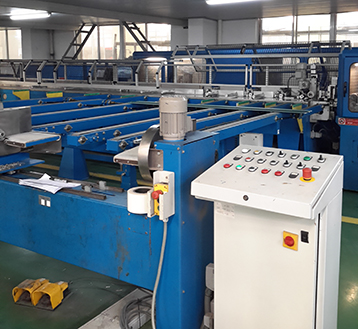 Guangzhou Zhongtai Doors&Windows Co.,Ltd. was established in the year 1999. We are Manufacturer & Supplier of Industrial Door Series etc. We have a collective experience of more than 24 years in modern industrial door industry, with global industrial experience and technical knowledge. We request you to kindly contact us for any of your requirements related to the above mentioned products as well as tyre deflaters, sliding gate operators, swing gate operators etc.