| | |
| --- | --- |
| Product: | industrial rolling door |
| Model Number: | ZT4009 |
| Material: | Steel /Customize |
| Color: | White/Black//Customize |
| Opening Direction: | Roll Up |
| Opening Way: | Electric/Button/Remote control |
| Accessories: | Slat/Seal/Track/Hinge |
| Port: | Guangzhou,Shenzhen etc. |
| Application: | Garage, warehouse,factory |
Product Describe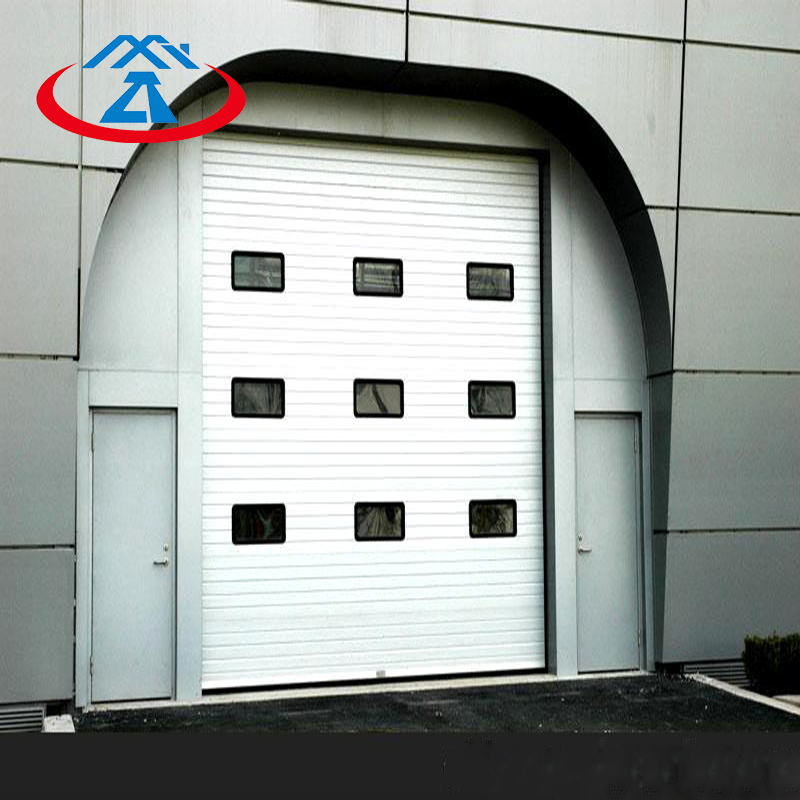 The industrial lifting door is composed of segmented door plate, which runs on the track system suitable for door opening. The balance system realizes dynamic balance, and the door panel is used 40mm thick insulation board. Industrial doors are multi-functional segmented lifting doors manufactured using Italian technology, designed for customers who require strong, good insulation and space saving doors for exterior walls of industrial buildings. The lifting door slips upward under the ceiling as it opens, leaving the door fully open. At the same time, industrial doors can be fitted with different windows and main door to provide good lighting and vision.
Product Features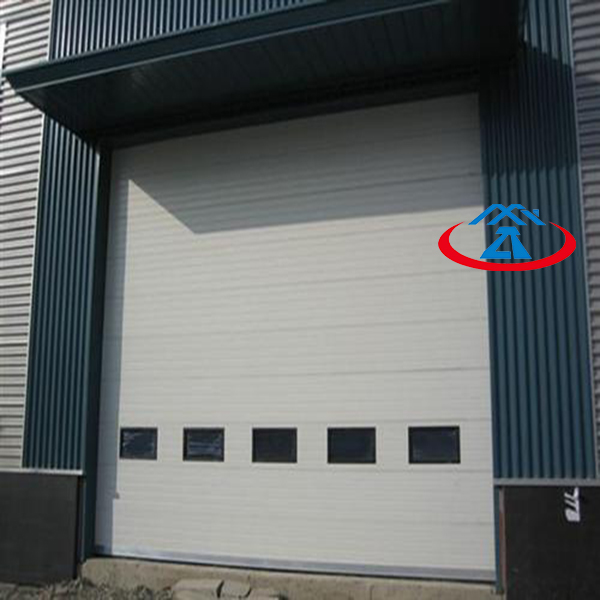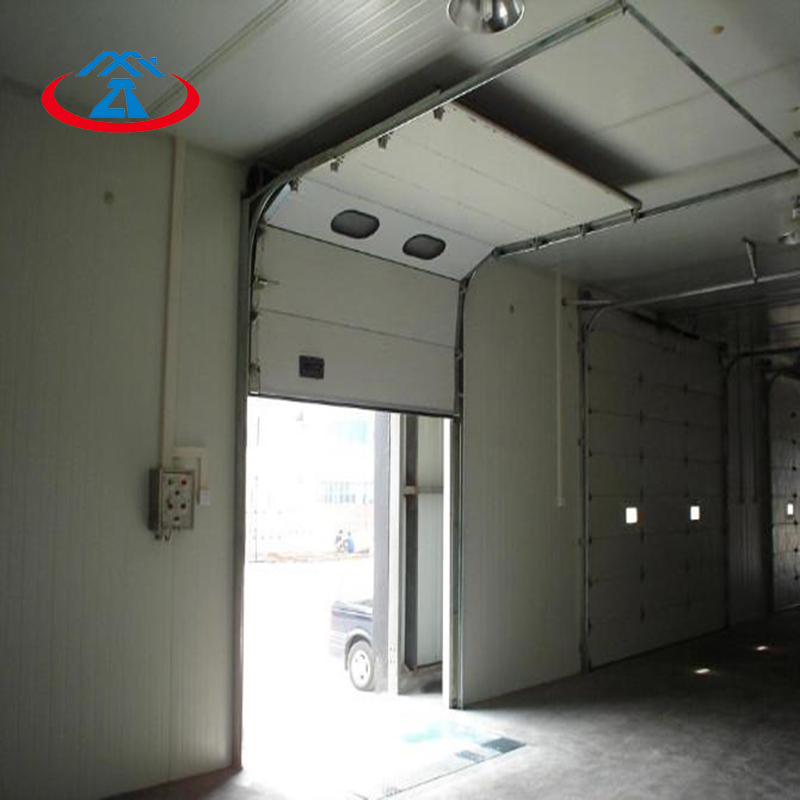 ◪ 1.Door plate:The door plate is 40mm thick, and its inner and outer surfaces are 0.5mm thick color plates with transverse concave and convex stripes (embossed form can be selected). The two layers of steel plates are filled with rigid polyurethane foaming materials with a density of about 42kg/. The inner layer is a polyurethane foamed insulation material formed by chemical reaction under the action of high pressure and high temperature, thus the inner layer and the outer layer form a solid composite sandwich board. At the same time, in order to assemble other accessories such as folding, the door is reinforced with reinforcement bars. In order to ensure the door panel wind resistance grade above 12. The joints of each door board are fitted with sealed heat insulation extension belt to cut off heat and cold transfer to reduce heat loss.
◪ 2.Hardware: door joint hinge for hot galvanized cold rolled steel sheet stamping production. Material thickness δ = 2.0mm, galvanized thickness > 280m. The guide rail is a 2 inch special guide for industrial door made of δ = 2mm hot-dip galvanized steel plate, and the shape of the guide rail section is anti-decoupling to ensure the smooth running of the guide wheel in the guide rail. The guide rail guard plate is made of δ = 2mm hot-dip galvanized steel plate, and there is a slot for sealing rubber on the guard board and a installation hole connected with the guide rail, and the guide wheel adopts Φ 72mm industrial lifting door special guide wheel, which contains roller bearing, running smoothly and without noise. All other hardware fittings are hot-dip galvanized steel plate Stamping, accurate size, good interchangeability.
◪ 3.Motor: Pioneer motor output torque 75 N. m, maximum lift height 8 m, output shaft 25 r / min, working voltage 380 V, rated power 370 V.

Design & Lifting System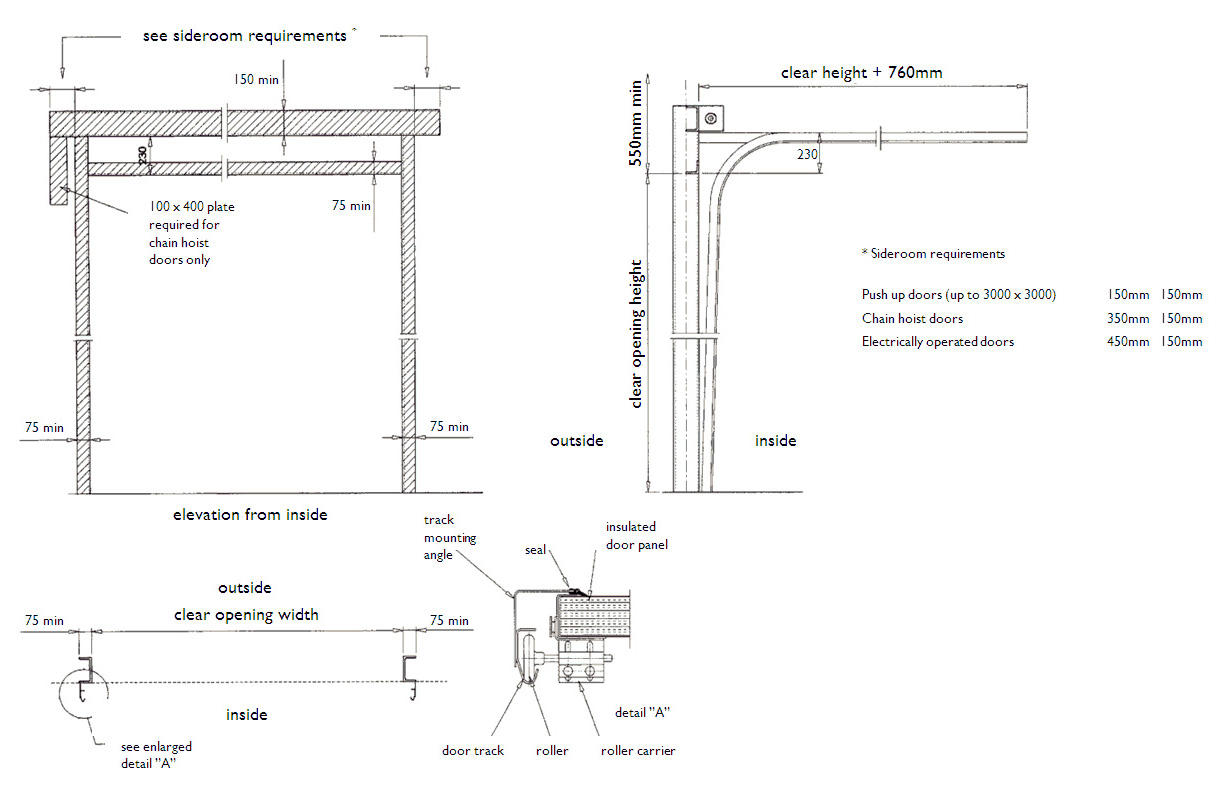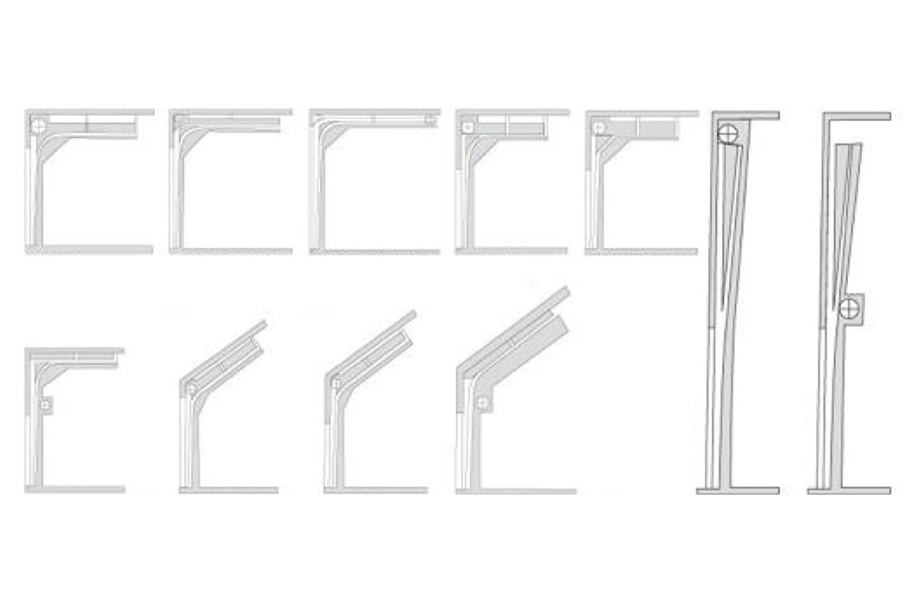 Lifting System:
Common ascension
Low space ascension(Front rope wheel)
Low space ascension(Rear rope wheel)
Elevating Ascension
Elevating Ascension(Double sliders)
Elevating Ascension(Low-lay pivot)
Ordinary inclined to ascen
Elevating inclined to ascend
Elevating inclined to ascend(Low-lay pivot)
Vertical ascension
Vertical ascension(Low-lay pivot)
Factory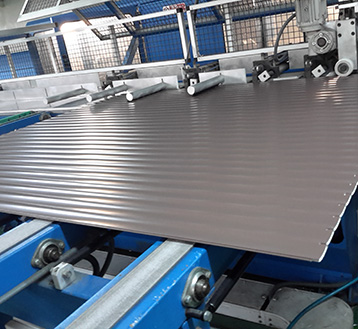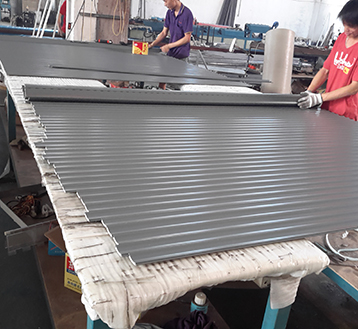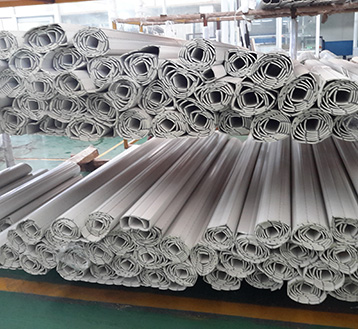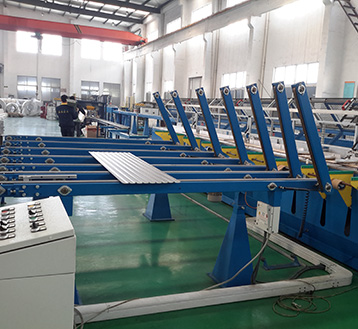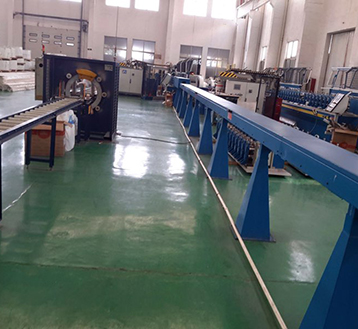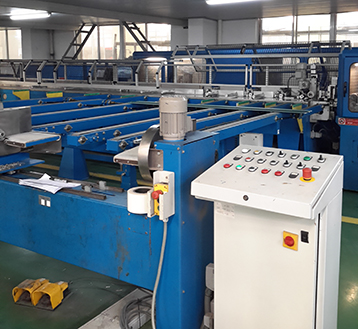 Established in the year 1999 as a partnership based entity at guangdong/guangzhou/, we Guangzhou Zhongtai Doors&Windows Co.,Ltd. are engaged as the skilled manufacturer of Industrial Door Series & Much More. These products are stringently examined on numerous quality parameters before final dispatch.