Due to the rapid development of building materials and processing technology, various types of building materials have been successfully developed, such as the invention of various sealants and the emergence of other sound-insulating and fire-resistant filling materials, which have solved the requirements for the curtain wall's indicators. The building curtain wall has gradually become a new trend of contemporary exterior building decoration. Today, curtain walls are not only widely used on the exterior walls of various buildings, but also on the interior walls of buildings with various functions, such as telecommunications rooms, television studios, airports (airports), major stations, stadiums, museums, cultural centers, hotels, shopping malls, etc.
What is a curtain wall?
Essentially, it's a thin aluminum-framed wall. Such a wall contains in-fills of metal panels, thin stones, or glass. The frame usually attaches to the building structure and doesn't carry the roof or floor loads of the structure. The wind and gravity loads of the aluminum curtain wall are transferred to the structure of the building, usually at the flooring line.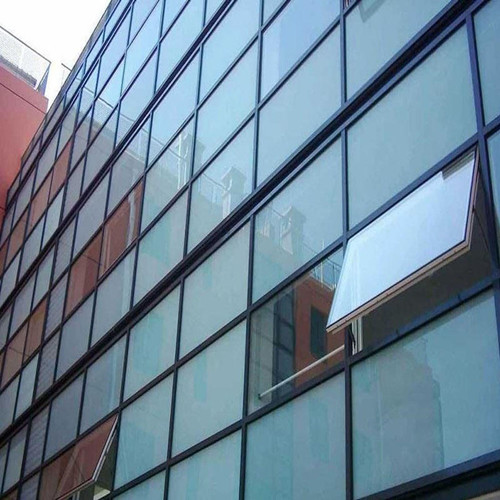 How to buy curtain walls?
Now that you know what curtain walls are and the perks thereon, you may want to buy them. However, a lot of things need attention before you make your final choice. Here's a handy checklist that could help out.
Determine your needs
Buying aluminum-based curtain walls begin with a little bit of homework on your end. Ideally, you may want to figure out possible dimensions of the curtain wall. The shape and size of the curtain should be taken into account. This will let you concentrate on suitable walls that can accommodate the curtains perfectly. Also, measure the windows, especially if you want to mount the curtain walls along with the windows. Your little bit of labor will avoid hassles and problems when checking curtain wall manufacturers.
Make a list of brands
After figuring out your needs, it's time to search around and list down reliable brands. The more brands you explore, the better your selection will be. However, be sure you check only reliable manufacturers. To begin with, ask individuals within your relations and acquaintances. People who've bought an aluminum curtain wall should come in handy on this matter. Your co-workers, as well as trusted neighbors, should also offer much-needed support.
Local yellow pages and home improvement magazines are extremely handy when making a list of curtain wall brands. Scan these venues in your free time and you could find a couple of reputed brands. Above all, see to it that you browse the World Wide Web. Many curtain wall manufacturers promote their products online. Scan the net from your computer desk. Within seconds, you could complete your checklist.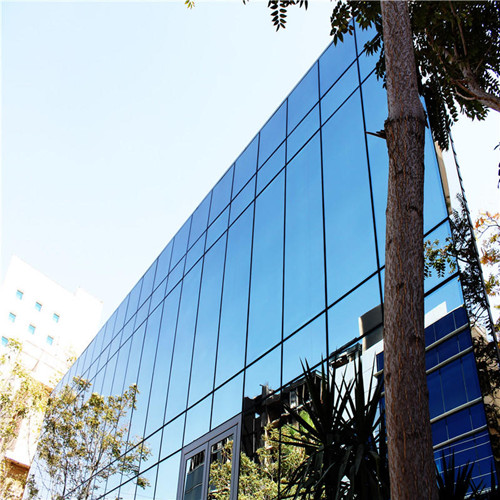 Material
You may state that an aluminum curtain wall is obviously made of aluminum. So, where does the question of material come from? Well, you're partly right. Any aluminum-made product isn't completely made out of aluminum. Most curtain walls are made out of aluminum alloys. You need to find out the other material of the alloy. Some walls are made out of aluminum veneer, whereas others feature aluminum vinyl.
Figure out the most durable alloy to make the best choice. Also, the quality of aluminum varies. Check whether the wall is made out of good-quality aluminum or not. All these parameters will let you focus on the right material while checking curtain walls.
Thickness
Curtain walls are available in varying shapes and sizes. Most buyers check the dimensions of the wall, but they don't check its thickness. When they put the curtains, the wall endures too much strain. This is even more correct if you choose a thin wall. Within a short time, the wall or the frame breaks. If this is the case, you'll have to buy another wall, and that could dent your budget.
So, why not avert this situation in the first place? Ideally, you should check the curtain wall for thickness. The thicker the wall, the better its load-bearing capability will be. Be wary of this important fact when checking curtain wall manufacturers.
Durability
Not all aluminum curtain frames are created equal. Some are well-made than others. It's your duty to check the durability of the wall you're buying. Most people never take into account the brand name when checking product quality. However, the brand name is a big parameter that should help you with your purchase. For instance, frames offered by reputable curtain wall manufacturers last longer than others. Believe it or not, it's true. As a thumb rule, concentrate on reputed brands that offer walls made out of durable materials.
Ratings
Ratings from customers come in handy when buying an aluminum curtain wall. Scan popular, verified review platforms and check reviews under the right category. Read each review meticulously and figure out people's feedback and grievances about brands in your checklist. Stay clear of brands that get too many negative ratings or complaints. Rather, concentrate on brands that are highly applauded by users for quality and affordability.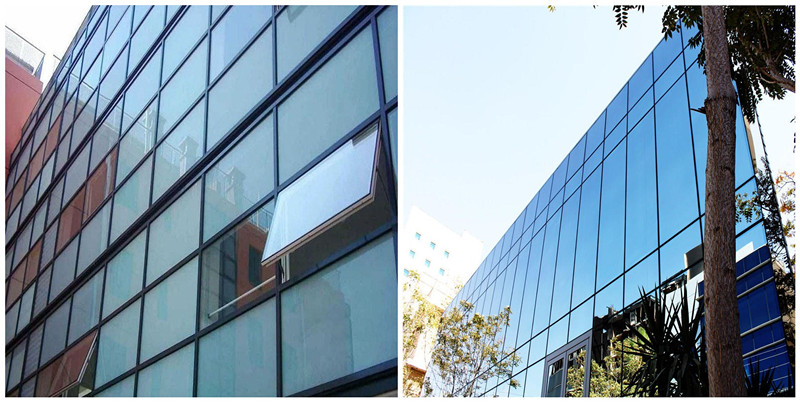 Warranty
No matter how carefully you use curtain frames, they'll wear out with time. While you may be ready to expend money on minor repairs, you may be reluctant to expend money on replacements, especially during the initial months of your purchase. So, how do you resolve this issue? Checking warranted products is a wonderful way to keep quick replacements at bay. Focus on curtain wall manufacturers that offer a generous warranty on their products.
Price
Of course, you're interested in buying the most optimally-priced aluminum curtain wall. However, don't choose the item on pricing alone. Try to make a good balance between pricing and quality. Moreover, you can cut down your purchase cost through comparison shopping. Assess the prices, quality, durability, and warranty of each manufacturer. Finally, settle with the best brand that offers good-quality curtain walls on a budget.
Bottom line
Buying a top-class aluminum curtain wall is a major decision that needs proper attention. As well as checking reliable curtain wall manufacturers, you need to pay attention to various considerations. Just check the above guide when exploring curtain walls. Within no time, you could pick the best curtain frame matching your specifics and budget.