| | |
| --- | --- |
| Product | Excellent Quality Inorganic Fabric Fireproof Rolling Shutter |
| Brand | ZTMY |
| Place of Origin | Guangzhou,China |
| Model Number | ZT667 |
| Material | Inorganic fabric+galvanized steel |
| Color | Blue/custom |
| Opening Direction | Roll up |
| Accessories | Motor/track |
| OEM/ODM | Acceptable |
| MOQ | 1Set |
| Package | Plastic Foam+Paper Bag+Strong Carton (optional) |
| Delivery Time | 7-15 days after sales confirmation |
| Port | Guangzhou/Shenzhen/Huangpu/ etc |
| Payment | T/T/Western Union/Money Gram etc |
| Application | Factories、Large buildings、Office buildings、Commercial district |
| Features | Durable、 Easy to install、High-class fireproof performance |
Product Describe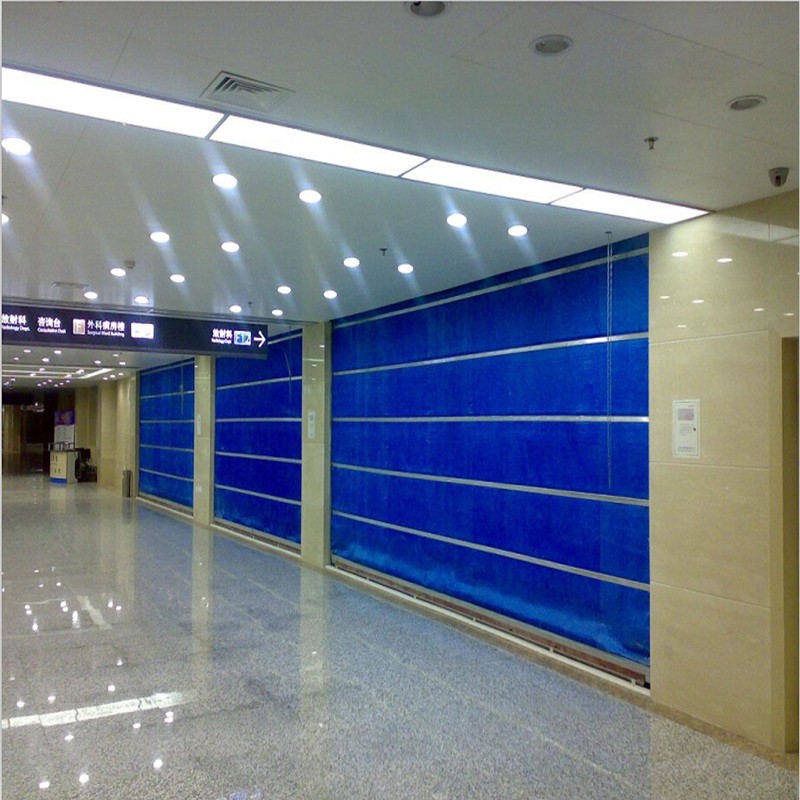 The fire shutter door has the same level of fire separation as the firewall. It consists of a curtain, a seat plate, a guide rail, a support, a reel, a box, a control box, a roller door, a limiter, a door sill, a manual quick release switch device, The button switch and the safety device are composed of 13 parts, which are generally installed in places that are inconveniently separated by a firewall. For example, open elevator halls, escalators, large business halls of department stores, exhibition halls of exhibition buildings, and large openings in buildings cannot be used for fire doors and windows. Fireproof shutter doors have been widely used in construction projects.
Technical parameter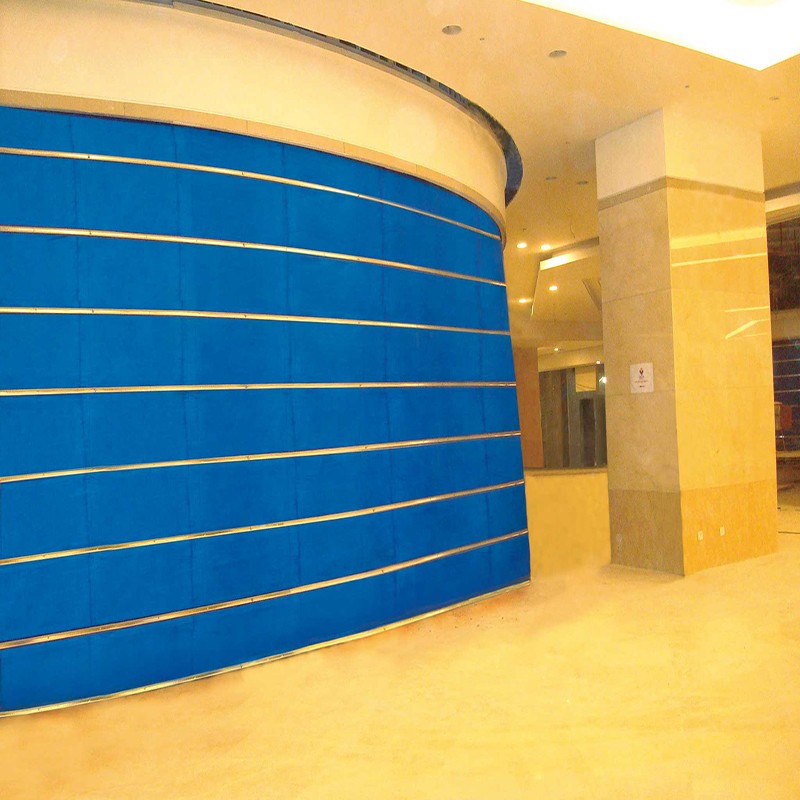 Parameter
1. Fire resistance: more than 3 hours.
2.The average temperature rise of the back of the firing surface: 36℃ ~50℃
3.Weight (motion) descent speed: less than 9.5m/min
4.Smoke leakage of the shutter surface: less than 0.10㎡ /min
5.Shutter surface weight: 7.5kg/㎡
6.Motor power: 0.25KW-0.75KW
7.Power supply: DC24V AC380V, 50HZ
Product Features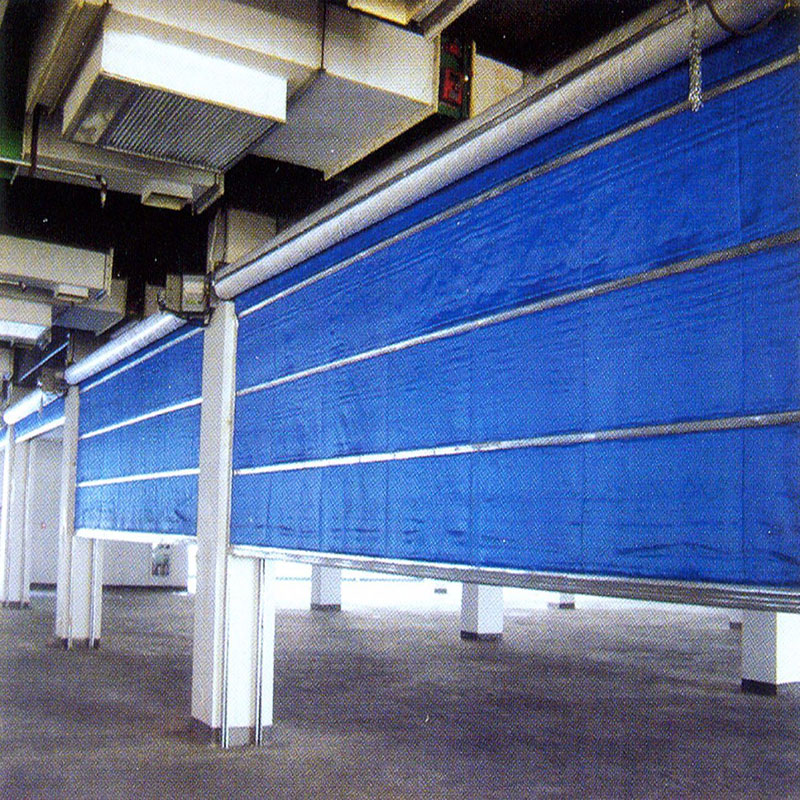 Advantages
1.The curtain surface is made of non-metallic material after special treatment. It is flexible and has high tensile strength. Corrosion resistance and moisture resistance are more unique than the special fire shutters of steel roller blinds. Where it has better fire performance.
2.Since the curtain surface is made of non-metal material, the thickness of the curtain is small and the space is small, and the space can be effectively utilized in the same building, and the requirement for the height of the building layer can be reduced.

3.The weight per square meter of the curtain is not more than 5Kg, only one-fifth of the steel curtain, which reduces the requirement for the effective load of the building.
4. Without water curtain protection, the water supply pipeline and control equipment are eliminated, the amount of fire water is reduced, and the construction cost can be greatly reduced.
5.Flexible start-up and low noise.
Product Application
◪1. Fire isolation is designed in large space, large area and special shape.
◪2. According to the requirements of the site, the installed shape could be designed as U, O, S, C, V, L and ◇,etc.
◪3. It is especially suitable for large span and irregular space places, such as the escalator of shopping mall,the courtyard of mall,exhibition hall, airport terminal, large stage theatre, exhibition center and other difficult places for construction.
Factory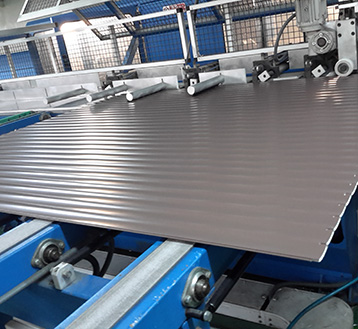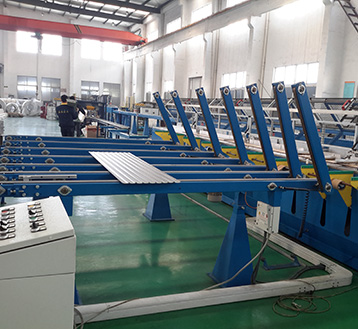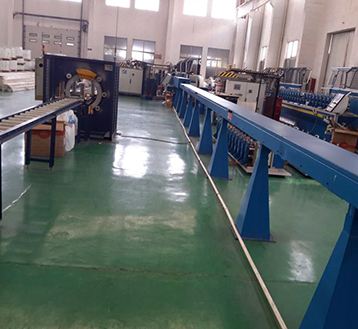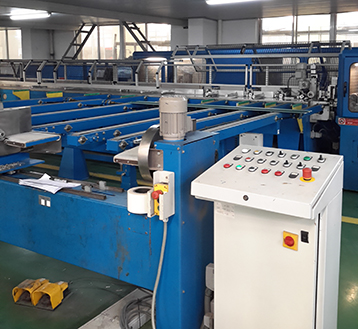 Guangzhou Zhongtai Doors&Windows Co.,Ltd. is working with a sole aim of Guangzhou Zhongtai Doors&Windows Co.,Ltd. and that is our assertion. Laid the foundation in the year 1999 by the keen panel of professionals, we are engrossed in this field of distributing. Our organization is headquartered at guangdong/guangzhou/ and from there we administrate our occupation in a hassle-free manner. The assortments of product we deliver to our customers comprise of Fireproof Door and Window Series and many more.