| | |
| --- | --- |
| Name: | Excellent Quality Industrial lifting Door |
| Model Number: | ZT620 |
| Material: | Aluminium/ Custom |
| Color: | White/Black/Silver/Customize |
| Thickness of door leaf: | 40-50mm |
| Opening Way: | Electric/Manual/Remote control/Button |
| Accessories: | Slat/Seal/Rail/Motor/Remote controller/Hinge/Etc |
| Port: | Guangzhou,Shenzhen,Huangpu etc. |
| Application: | Factory/Industrial zone/Large building/ etc. |
Product Describe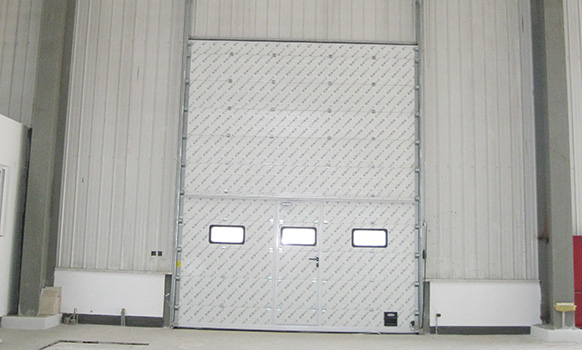 The Industrial Lifting Door is composed of a series of door panels,rising along the track.Industrial lifting door as a upgrade and replacement product of steel rolling door,it has good effects of thermal insulation,wind resistance,good sealing,sound insulation,etc.With charcteristics of solid structure,beautiful apperance,saving space and simple operation.Industrial lifting door is widely used in workshop,warehouse,factory gate,logistics center, automobile shop and so on.
Quality Control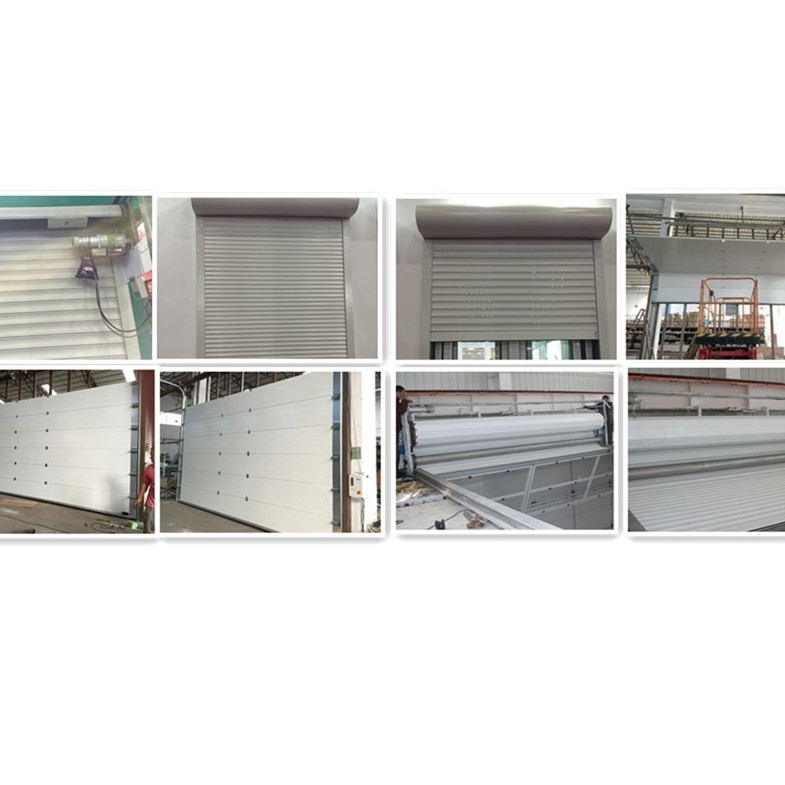 Every step have been carefully checked to promise the high quality products.
Product Features
◪ The industrial lifting door can make reasonable use of the space when the door body is operated along the installation track of the ceiling and the wall, overcomes the shortcoming that the rolling door can only use the fixed installation space, and improves the utilization ratio of the space inside the workshop.
◪ The door of the industrial lift door features a lateral split hinge connection that makes the door easier to repair and replace. At the same time, small doors and small windows can be opened, and the use of interlocking devices to open small doors facilitates the passage of personnel and ensures the safety of the operation of the gates, fully embodies the convenience of the passages and saves energy.
◪ The door of the industrial lifting door adopts the bearing type operation, which not only overcomes the shortcomings of the noise of the rolling door operation, but also makes the door more stable during operation.
◪ Appearance: the inner and outer surfaces of the door are specially processed which can meet the requirements of various modern industrial buildings.
◪ Windproof: it is strong enough by the door internal strengthening processing with other strengthening accessories.
◪ Transmittance of light: rectangular or elliptical design of double-layer insulating glass, or perspective window with rubber surrounding can provide a good day lighting and transparency.
◪ Security: specialized door bolt and door lock can be locked from inside with strong door to effectively anti-pry and anti-theft.
Design & Lifting System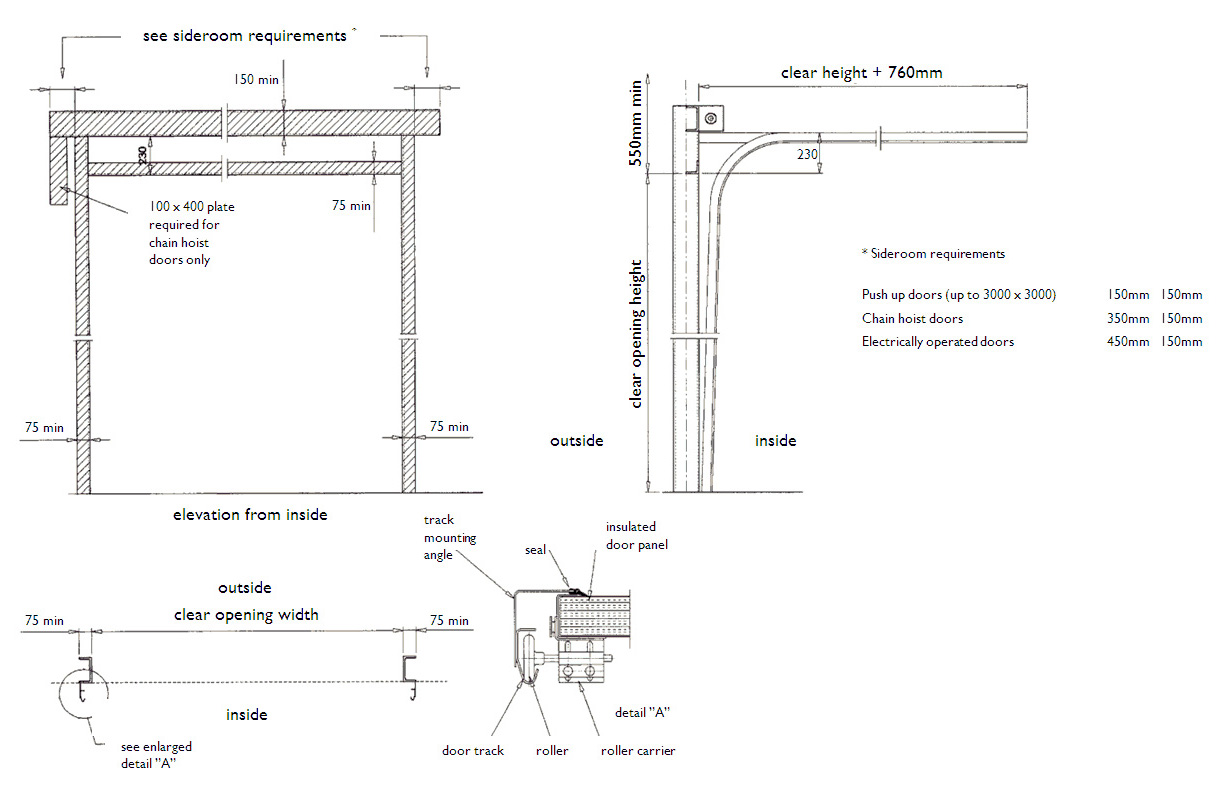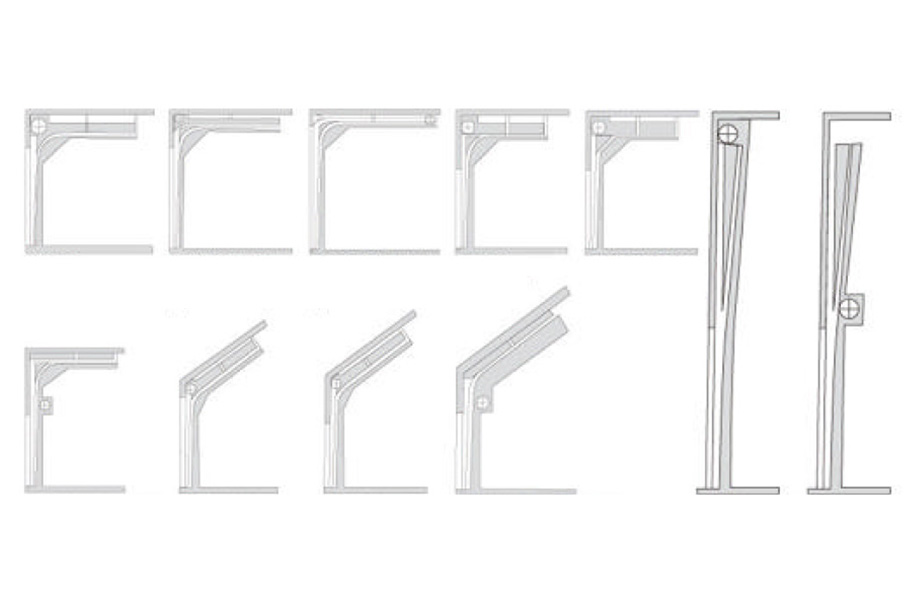 Lifting System:
Common ascension
Low space ascension(Front rope wheel)
Low space ascension(Rear rope wheel)
Elevating Ascension
Elevating Ascension(Double sliders)
Elevating Ascension(Low-lay pivot)
Ordinary inclined to ascen
Elevating inclined to ascend
Elevating inclined to ascend(Low-lay pivot)
Vertical ascension
Vertical ascension(Low-lay pivot)
Factory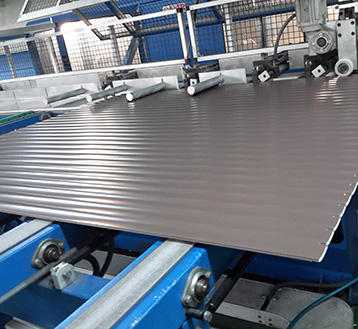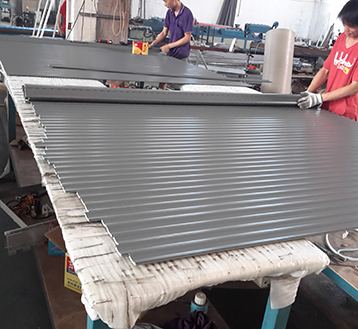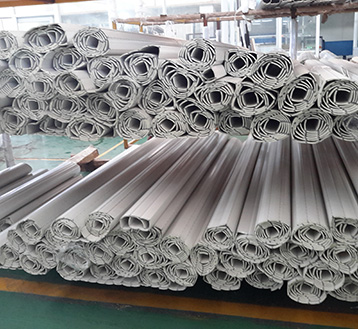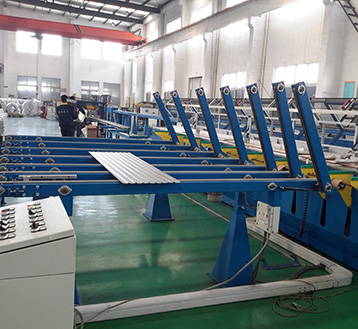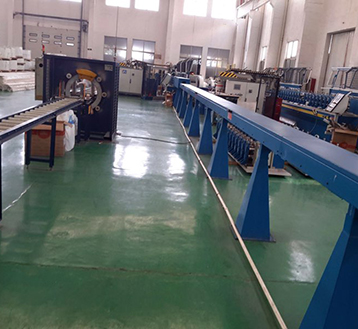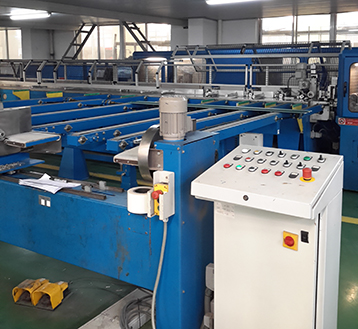 Founded in the year 1999, Guangzhou Zhongtai Doors&Windows Co.,Ltd. is one of the most promising manufacturers and suppliers endeavoring to provide best Construction Products. Our technological actions equip us to promote a nationwide reach for our extended product portfolio, which incorporates excellent Industrial Door Series. We have implemented extremely profitable production facilities that bear a statement of our huge recognizance across the nation for the profitable aspects of accurate dimensions, high tensile strength, anti-corrosive nature, smooth performance, seamless finish and easy installation of our modern day products. Our business methods are carried within well integrated and fully equipped infrastructural set up that underpins our originating principle of total client satisfaction. In order to transcend the precise customer needs, we aim to anticipate their business requirements and put efforts to use our modernized R&D facilities to deliver forth innovative components. Today, we are strongly generating diverse components and harvesting the