Product

Aluminum Swing Door

Brand

ZTMY

Place of Origin

China

Model Number

ZT4034

Material

Aluminium Frame and Tempered Glass

Glass

Single or double as requirement

Types:tempered glass,coating glass,patterned glass,reflective glass,etc.

Color

White/Black/Silver/Wood Grain/Customize

Thickness of profile

1.0mm-2.0mm

Opening Direction

Inside/outside(Left/right)

Accessories

Various of hinges,locks,handle,bolts,etc.

OEM/ODM

Acceptable

MOQ

1 Set

Package

Plastic Foam+paper box +Strong Carton(optional)

Delivery Time

7-15 days after sales confirmation

Port

Guangzhou,Shenzhen etc.

Payment

T/T,Western Union,Money Gram,etc.

Application

Balcony,Bathroom,Dining room etc.

Features

Tough,Durable, Optional flyscreen accessory sold separately, Easy to install
Product Describe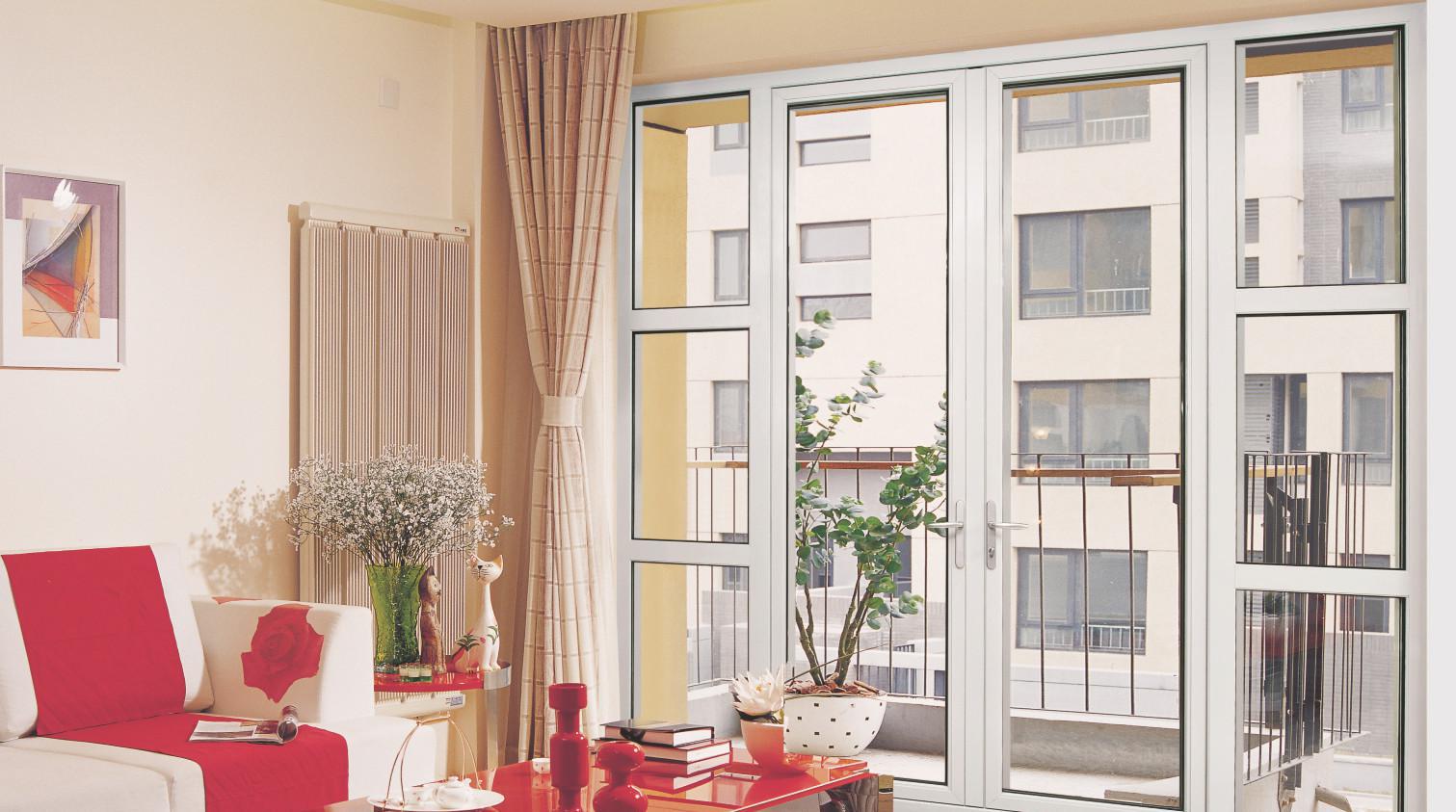 The aluminum swing door is a door that is hinged to the side of the door, inward or outward. It consists of door cover, hinge, door leaf, lock and so on. The swing door has a single open swing door and a double open swing door. The single-door finger has only one door panel, one side is used as the door shaft, the other side can be opened and closed, and the double-opening door has two door panels, each having its own door shaft, which is opened in two directions. The swing door is divided into one-way opening and two-way opening. One-way opening can only be opened in one direction (only push in or out). Two-way opening is the door opening can be opened in both directions.
Product Advantages
◪1.The aluminum swing door adopts double-layer insulating glass and has good sound insulation effect. Insulating glass design, hollow glass design, hollow aluminum strip seamless bending technology, its compact structure, very good air tightness and water tightness, is an ideal choice for use in the bathroom.
◪2.Due to the variety of glass making processes, aluminum swing doors can achieve a variety of different artistic effects, and can also select the appropriate process glass and aluminum profile colors according to the home decoration style, and achieve the decorative effect.
◪3.When the aluminum swing door is opened and closed, the noise is small, and the wall surfaces on the left and right sides of the door hole are not occupied, and the use period is long, and the sealing performance, heat preservation property and dustproof performance are good.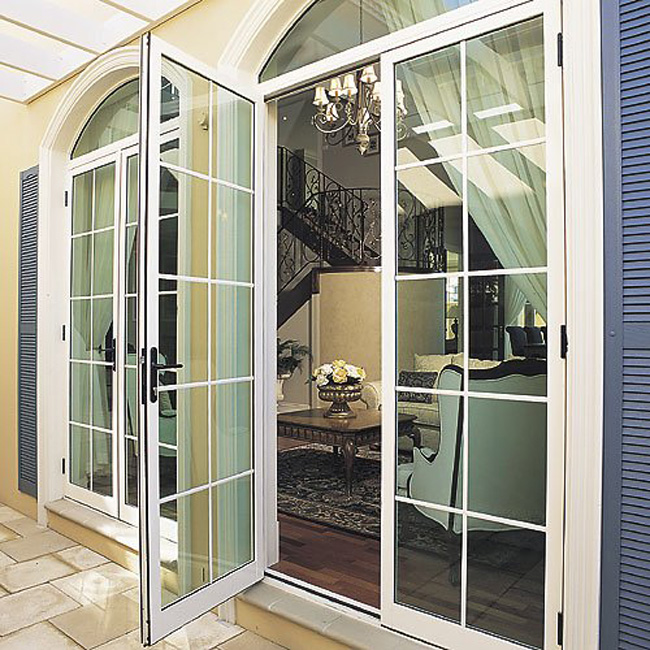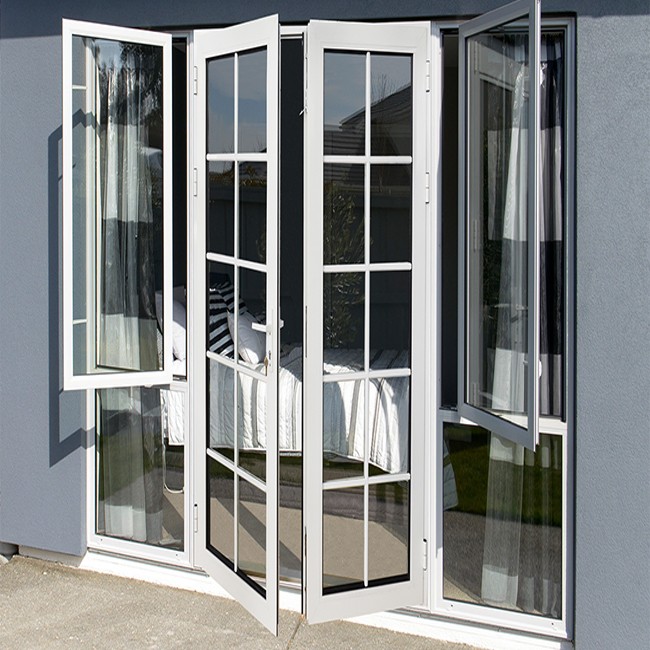 Product features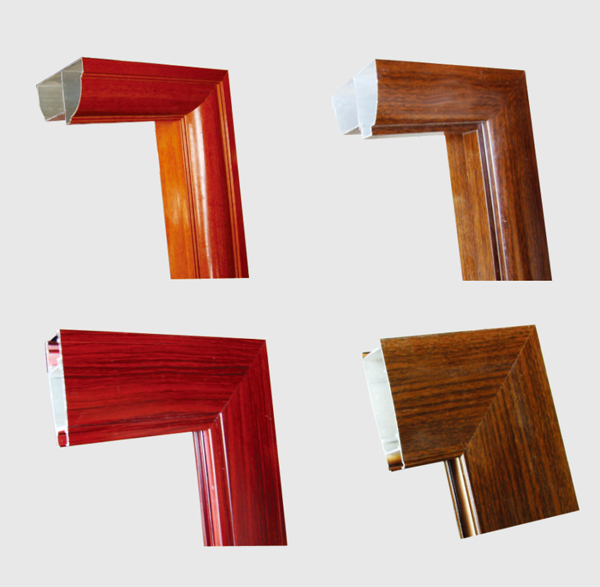 1. The professionally tailored external hinges are made of high-strength steel plates, and the weight of each hinge can reach 220kg.
2. The 45 degree angle of the door leaf is connected by a 90 degree alloy large angle code, which makes the door stable and durable and not easily deformed.
3.The lock adopts high-grade anti-collision lock, the door leaf is flexible to open and close, it is not easy to rebound, and the splicing is flat and beautiful.
Door opening direction options
Below are the door options of opening directions for reference: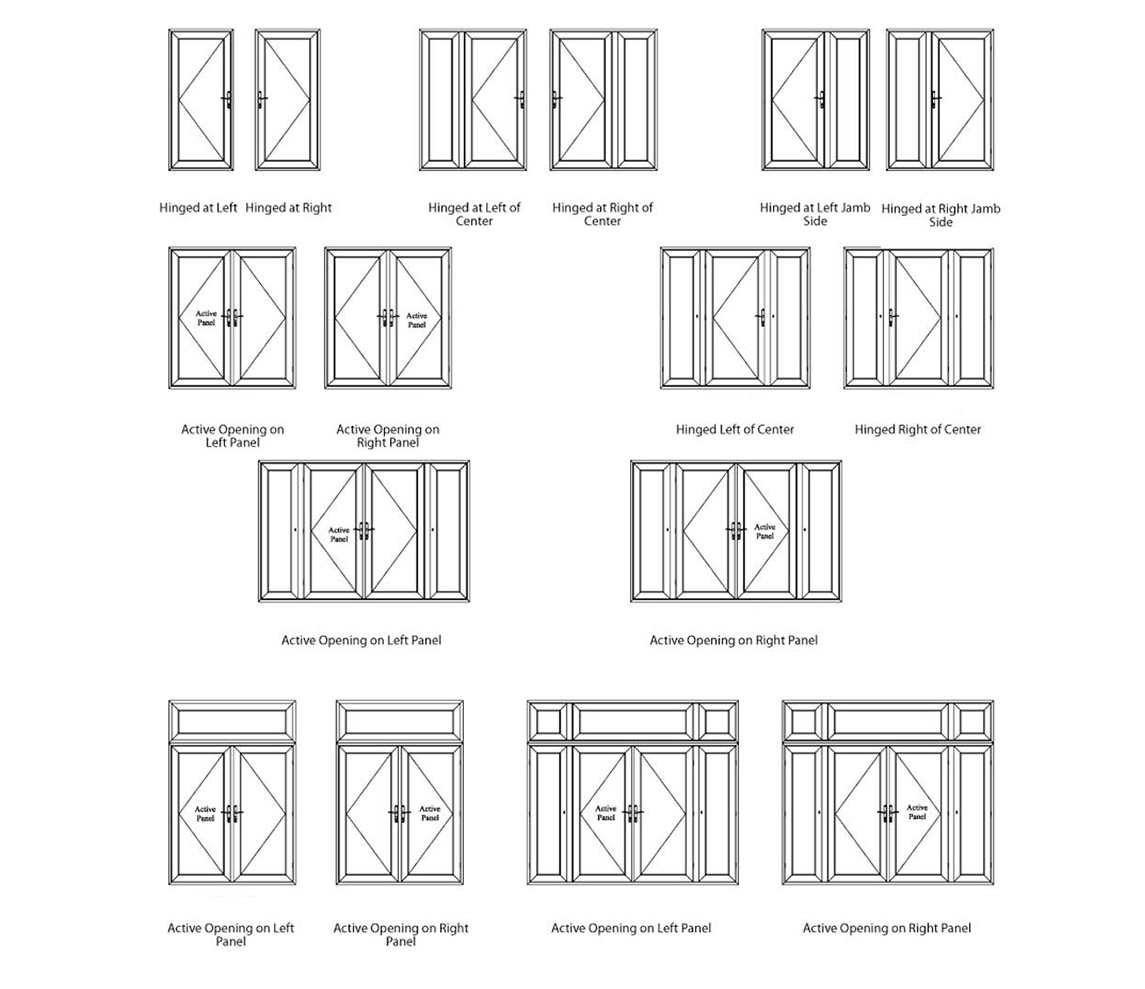 Design
According to different requirements of customers,we could custom different designs as the samples following: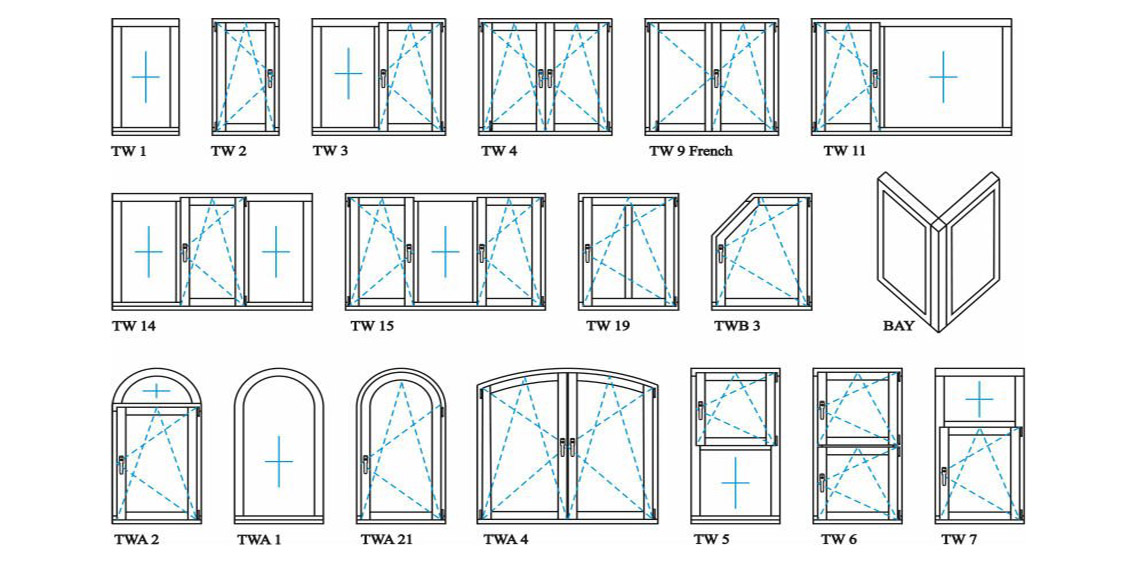 Colors
A good choice of the color for aluminium would make your home look more gorgeous and spectacular which not only represents the taste of owner but also can reflect the pursuit of life.Below is the color chart which are popular for reference:


Founded in the year 1999, Guangzhou Zhongtai Doors&Windows Co.,Ltd. is one of the most promising manufacturers and suppliers endeavoring to provide best Construction Products. Our technological actions equip us to promote a nationwide reach for our extended product portfolio, which incorporates excellent Aluminium Door Series. We have implemented extremely profitable production facilities that bear a statement of our huge recognizance across the nation for the profitable aspects of accurate dimensions, high tensile strength, anti-corrosive nature, smooth performance, seamless finish and easy installation of our modern day products. Our business methods are carried within well integrated and fully equipped infrastructural set up that underpins our originating principle of total client satisfaction. In order to transcend the precise customer needs, we aim to anticipate their business requirements and put efforts to use our modernized R&D facilities to deliver forth innovative components. Today, we are strongly generating diverse components and harvesting the